Licence Agreement
This tool is freeware for private, non-commercial use only. If you want to use
this software, parts of it or by this software generated data or graphics
for commercial use, please donate an adequate amount to the project!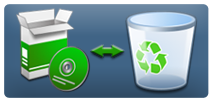 Known Bugs
(b6)
Won't work with some 8.x and newer NavCores.
ChangeLog
16.03.10 (b6)
Now also works with Height
13.02.10 (b5)
Bluetooth-icon was ghostet on older TomToms
08.01.10 (b4)
Customizable icon, download here: http://raw.dg4sfw.de/overleap/
15.11.09 (b3)
Fixed a bug with saving the Iti-files
10.11.09 (b2)
First working version